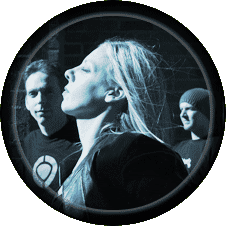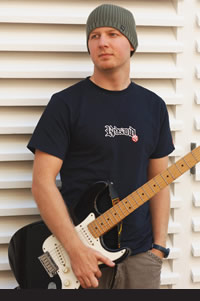 I started playing guitar at the age of 11, after trying the piano, violin and cornet (a sort of trumpet). Things really started happening for me musically in the summer of 1995 when I joined two of my cousins in a Brighton-based band. We gigged around Brighton for a couple of years under the name Bliff and later changed the name to oNCe to reflect our love of Pearl Jam.
In 1997 I went to Uni to study Oceanography and music took a back seat for a while. While I was there I decided to take up surfing and it has had a profound effect on my life. I've been surfing ever since and have made some life-long friends through the sport and travelled Europe, Australia and Central America in the pursuit of waves.
I first got involved with ANEMO in 2002 after answering an advert for band members in a local paper in Brighton. At that time I was working in a bar and trying to get some music stuff going, so the timing was perfect. After a successful audition I started working with Kingsley and Hazelle on the tracks that would later be released on the City Canyons record label as part of our debut album, 'Slowburn'.